Directions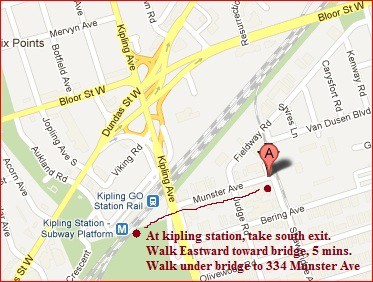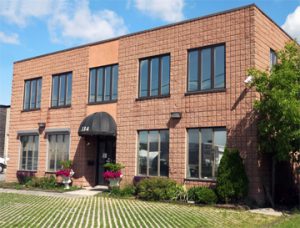 Inside Kipling Station:
Exit bus or subway train.
Descend the escalators, to bottom floor.
Once you exit the gates turn left (at fare booths)
Walk towards the SOUTHBOUND parking lot exit. It is in the same direction as the go-train.

DO NOT exit at the passenger pick-up exit. This is the wrong parking lot.

Walk through the hallway, passing the go-train exit.
Go up the stairs and exit the station. You are now outside the south exit.
Outside Kipling station via the South Exit Door:
Turn left and follow the side-walk to the end.
Go under the bridge and keep walking straight all the way to the end (you are now walking on Munster Ave).
Walk past Fieldway Rd/ Judge Rd (same intersection).
334 Munster Ave is now on the left. Welcome to Voicelogic