COLD CALLING
Receive call reports that show an overview of your campaign, and detailed log reports with the exact outcome of every call.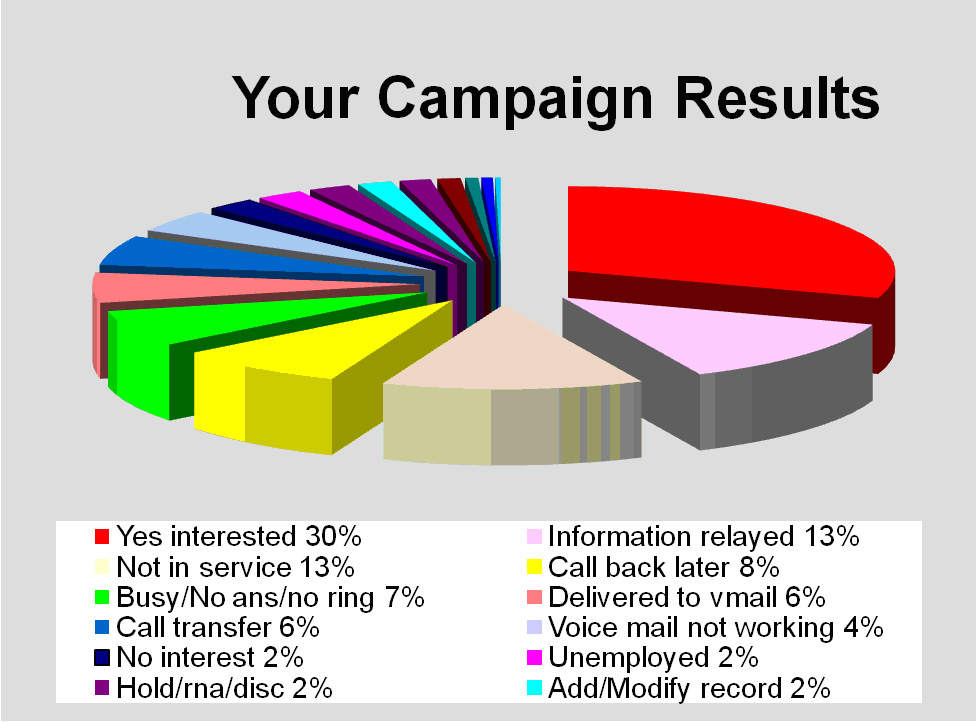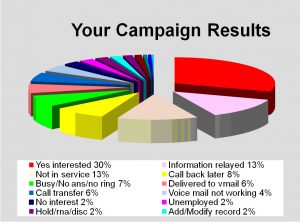 Eliminate the redundancy of Cold Calling, and expedite your sales cycle with our Rapid Outbound Call Center.
Our phone experts make thousands of calls daily, with our live Call Center.
We do Appointment Setting, Lead Qualification, Cold Calling and Contact Verification. Our live call center delivers your message 100% on every call, guaranteed! This keeps your throughput HIGH, and your costs LOW. Ask us how we do it!
You'll be on-top of your campaign, and know your costs in advance. You can receive your leads immediately as they are discovered, to greater increase your chance of closing. This is called Electronic Lead Transfer.
Our rates are lower than average due to, in-house software, custom built hardware, and a suggestive guiding algorithm. All this results in ease of use, and higher production. We pass our savings to you, to make you more competitive.
Your metrics report will indicate the outcome of every call. Calls are categorized by type, and accompanied with an overview chart.
Need help with your Sales Script? Ask our consultant, it's free.
Before you begin your Cold Call campaign, get a quote from us.