Marketing in a Soon to Be Vaccinated World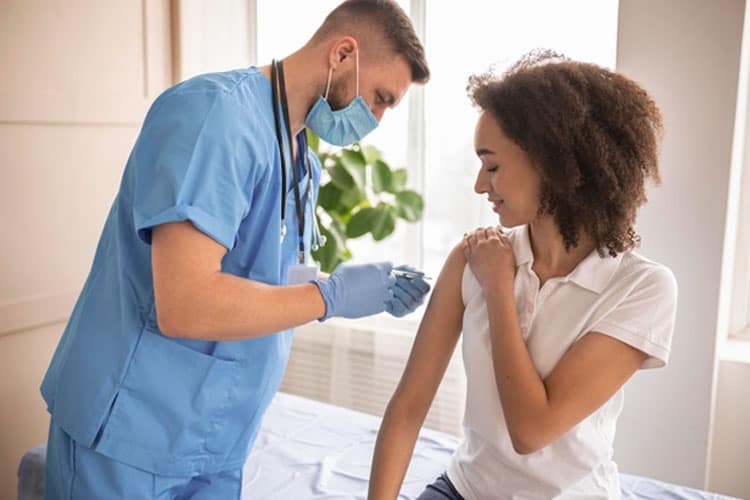 With vaccinations becoming available throughout the world, the global market's have been increasing slowly. With Developed Countries getting first access, we will start to see our societies go back to a somewhat "normal". A lot of businesses (depending on the industry) have stayed afloat servicing their current customers, however they have cut down their marketing spending due to the unforeseen future from a year ago (when the Covid-19 lockdowns started to begin). A year later, with the vaccines rolling out periodically, we see businesses starting to spend higher amounts of money on their marketing efforts. However, it is not just about creating a marketing budget, it is about channelling the budget in the most effective solution possible.
Depending on the business, we believe that the most efficient way to allocate a marketing budget is to spend it on both traditional and modern marketing strategies. Prior to the Mid 90's, traditional marketing strategies were the only form of marketing available. However, now 25 years later in the 2020's we can see that marketing has modernized with the use of technology.
Our team at Voicelogic, believes that the most effective marketing campaigns in the post Covid-19 world are those which are mixed with Traditional and Modern Marketing. Many businesses have struggled this past year, however with the right mix of marketing we believe now is the time to attract new clients to your products/services. You have to remember that consumers for the most part of the market, have saved more in 2020 than years prior (No restaurants, no travel).
Let's look at the difference between traditional and modern marketing so you can make the best decision for your business.
What are Traditional Marketing Strategies?
Traditional marketing is a form of marketing techniques that rely on offline marketing. Prior to the use of the internet in the Mid 90s, it was these approaches that were solely used by companies for their marketing. Traditional Marketing strategies include: direct sales (in person or over the phone), direct mail (postcards, brochures, letters), trade shows, print ads (magazines, newspapers), radio and television.
What are Modern Marketing Strategies?
Modern Marketing is a form of marketing techniques that rely on online marketing. With the transition of individuals watching Televisions, to now watching everything on their phone, marketers have had to make the switch as well. Modern Marketing strategies include: social media marketing, email marketing, affiliate marketing, internet ads and product placement (social media influencers using the products).
Choosing the right mix of traditional and modern marketing strategies?
Every business will have to select the marketing strategies that suit their budget. At Voicelogic, we believe in using both traditional and modern marketing for a holistic marketing strategy for our clients. In our next blog, we will go through the options that we provide at Voicelogic that include both traditional and modern marketing for our clients. Specifically we will analyze our services that will assist in the growth of your business through our marketing efforts for you. This will include: telephone marketing (inbound and outbound), email marketing and sms messaging. Do not forget to contact us if you have any questions regarding your marketing!
Our team at Voicelogic is looking forward to answering any questions that you may have.
READ MORE – Traditional and Modern Marketing Technique Services
---
Share This: